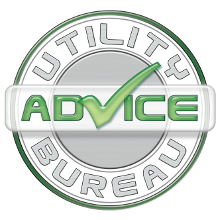 Complaints Procedures
Our client commitment statement:
Since 2006 The Utility Advice Bureau has been at the forefront of designing, creating and implementing the very best procedures and practices for the commercial energy supply sector.
What to do if things go wrong?
In the unlikely event an error occurs, do not panic! Each and every problem has a solution, and we are 100% confident in our knowledge, expertise, and understanding of every solution available to satisfy any complaint to its conclusion.
How to make a complaint?
Making a complaint is easy and painless. Depending on your preferred method of contact we will always:
Acknowledge a complaint has been raised
Prioritise the complaint as urgent
Share full disclosure of the progress of the complaints progress
Never make a decision without your full and prior knowledge
Satisfy the complaint until completion
What is a complaint?
A complaint is when you tell us you are unhappy about a service we have provided. It could include some of the following examples:
When a service has not been completed on time
When incorrect information has not been identified.
When the service provided has not met our own standards of service to our clients'
When you have a dispute with a member of staff
Complaint Resolution and satisfaction guarantee
We will always investigate your complaint efficiently, forensically (if required) and reach a resolution in a timely manner. A resolution could include one or more of the following:
A written apology
A full and concise explanation of how we have executed the solution
Implementing safeguards for the avoidance of future errors
Taking appropriate actions to put things right
Arranging compensation where appropriate
How to make a complaint
If you wish to make a complaint you can contact our complaints department in any of the ways listed below.
By email at complaints@utilityadvicebureau.co.uk
In writing to:ComplaintsUtility Advice Bureau Ltd36 Hunt RdPooleDorsetBH15 3QD
By phone on 0800 634 0026
Once received your complaint will be fully investigated and we will attempt to resolve it within 24hrs. If it can't be resolved within 24hrs we will notify you explaining what will happen next.
If you are unhappy with the response, you can contact the Escalations Team in writing at the following address.
Escalations TeamUtility Advice Bureau Ltd36 Hunt RdPooleDorsetBH15 3QD
Should you wish to raise a complaint with a supplier we shall provide full, accurate and concise information with contact details upon request.
If the complaint is not resolved to your satisfaction after eight weeks of first registering your complaint with us, or we have issued you a letter explain our final decision, and you are still unhappy you may contact Ombudsman Services. If you do refer your case to Ombudsman Services you must do so within 12 months of the date that we issue you with the deadlock letter stating our final position.
Ombudsman Services offers a free and impartial service. They will investigate your complaint and will provide a decision. You may choose to accept or reject their decision.
If you accept their decision, we must act on their findings. They may ask us to provide an apology, explanation, take remedial action and provide monetary compensation where appropriate.
If you reject their decision, you may pursue your complaint elsewhere, but you will lose the right to any resolution through the Ombudsman Services.
If you wish to raise a complaint with Ombudsman Services they can be contacted as follows:
Email: enquiries@ombudsman-services.org Phone: 0330 440 1624By Mail: Ombudsman Services P.O Box 966, Warrington, WA4 9DF