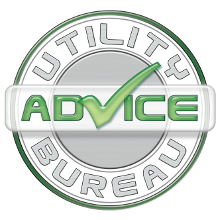 Testimonials
"I am delighted to present some of the testimonials received from our clients, praising the way my colleagues represent themselves and the services offered by the Utility Advice Bureau".
Well done to all for the outstanding performance and contributions over the years.
Mark Webster
(Managing Director)
"We are a Value Fashion Retailer and have over 200 stores on the high Street within the UK. Over the last 5 years we have successfully worked in partnership with Utility Advice Bureau in dealing with our Utility Profile. I have found UAB to be most helpful and professional both in finding competitive rates, and in organising the transfer to the selected suppliers, he has been instrumental in maintaining our profile throughout the years with adding and removing stores and working with us on energy efficiency through various projects. I would have no hesitation in recommending Utility Advice Bureau to other businesses in assisting with their utility needs."
Dave Hancock: Store Twenty One
"I have always had complete confidence in the detailed information and frank advice given to me by the Utility Advice Bureau. I now rely on this invaluable, whole of market service when switching or renewing the gas and electricity contracts for all of my sites. I would wholeheartedly recommend the Utility Advice Bureau's personal, practical and professional help."
Jonathan Twist: Gee Tee's
"Our Company has been using the services provided by the Utility Advice Bureau for the past two years. In that time the help and advice provided has been invaluable. Not only has the Utility Advice Bureau saved the company money on our utility bills he has answered all our questions and queries quickly and clearly, making the process of renewing our contracts much easier than in previous years. In addition they have gone that extra mile assisting us to sort out any problems that have occurred with our energy bills. I would highly recommend the services provided by the Utility Advice Bureau."
Sarah Downs: FJB Hotels
"Utility Advice Bureau has provided an on-going service to us over a number of years dealing with all aspects of our gas and electricity accounts. Through their service our company has saved in excess of £10,000 over a number of years.
They have provided a professional service and have resolved all issues/difficulties in a quick efficient manner, always helpful and available at the end of the phone providing an easy to use and accessible service."
Katie Truman: The Toothbooth Group
"Cornerstone Innovations operate a pub company with multi sites. Renewing contracts can be very time consuming and potentially expensive. The Utility Advice Bureau have successfully managed our accounts for a number of years saving me countless hours of work and always obtaining the best possible rates. They are very friendly and knowledgeable and always available to deal with any queries I have regarding our accounts.
I would not hesitate to recommend the Utility Advice Bureau and have every confidence in their ability to provide the service I need. "
Jackie Murphy: Cornerstone Innovations
"We started using Utility Advice Bureau approximately 6 years ago and started to see savings immediately with the advice and dedication provided. We have the occasional query with a bill here and there and its very comforting to be able to send over for an FOC analysis of whether its correct and why this service has been instrumental in the green initiatives Ciber UK have conducted throughout our UK offices."
Michael Wyant: Ciber UK
"We have been beautifully looked after by the Utility Advice Bureau for about 9 years now. At each renewal for Gas and Electricity for all three of our restaurants the Utility Advice Bureau have been prompt, efficient and clear in presenting our options and have matched or improved our contracts every single time. It's a pleasure to deal with such pleasant and professional service and makes guaranteeing we have the best arrangements possible absolutely effortless!"
Kylie Zanker: Fishers in the City
"It has been a few years now that the Utility Advice Bureau have helped me not only find good competitive quotes but also helped me with the jargon and reading of the invoices and quotes. Just recently you sent me some old compared quotes based on my annual takings just to help me with an invoice query. This you did very quickly and without reward. I dont know many companies that would have done this. I intend to stick with you in the future and would gladly recommend the Utility Advice Bureau to others."
Karon Chaproniere: A E Chapman & Son Ltd
"Frank Nicol Farm & Garden machinery Ltd have recommended Utility Advice Bureau Ltd in the past to some of our own customers. We would have no hesitation in recommending Utility Advice Bureau Ltd in the future. Very professional staff who have saved us money"
Frank B Nicol: Frank Nicol Farm & Garden Machinery Ltd
"We are a group of companies with 7 operating sites. Each site has its own gas and electricity supply so contract renewals were a nightmare for us. Utility Advice Bureau have been dealing with this aspect of our business for the last 5 years and routinely provide us with timely reminders when contract renewals are pending and easy to read price comparisons. This way we get the best prices at the the time of renewal without the hassle of having to spend hours ourselves trying to find the right contacts at the various utility companies for this information."
Clive Bucknall: Vale Press
"I have been dealing with the Utility Advice Bureau for just over a year now. After experiencing many hours of frustration trying to renew and review energy contracts last spring I succumbed to their sales pitch! The Utility Advice Bureau, have taken over all the administration of 9 electricity meters and 6 gas meters and I know that they will negotiate and advise the company of the best renewal rates, deal with any invoicing queries and generally make the whole process as easy as possible for me. They also managed the transfer from one supplier to another, supplying the company with information at every step of the process. They are always at the end of the phone or e-mail and are professional, pleasant and knowledgeable. They are a pleasure to deal with and have totally lived up to his sales pitch!"
Angie Robinson: Hertford Offset Limited
"We have used the Utility Advice Bureau for many years to source power at the best price. Recently, when there were problems with billing on one of our sites, the UAB took over the issue and dealt with the power company until resolution of the issue. They knew exactly how to contact the right people to resolve the problem and saved us a huge amount of money, time and effort. Thank you to all at UAB."
Greg Morgan: Riverford Farm Shops Ltd
"Being the owner of a care home for the elderly & having huge bills, this was a service that was extremely appealing. Throughout the whole process they kept in close contact with me and kept me well informed of this progress both via e-mail & telephone. After a short period I was provided with a comparison table via email listing the different suppliers & the associated costs with a follow up telephone call to explain the situation. I was quickly able to make a decision as to which supplier to use and the whole process of cancelling existing contracts & transferring to the new supplier was then dealt with ease. Not only was the process seamless, I have also been able to save a large amount of money on my energy bills thanks to the Utility Advice Bureau."
Christina Buckley: Manorfield Residential Home
"This is our 3rd year with UAB, we always receive a fast and friendly service. They have done an outstanding job in not only negotiating to save us money, but have also recovered funds which were held in credit by suppliers and deal with any billing queries on our behalf, allowing us more time to focus our own customers."
Ruth Blackaller: Sunny Days Nurseries
"I would have no hesitation in recommending the Utility Advice Bureau to anyone. I have been a customer of yours for the past four years & you have always served me & my Company very well. Not only have you found cheaper electricity rates but your customer service is excellent. Nothing is ever too much trouble with prompt actions. Many thanks for all your help."
Trevor Boyden: Picketts & Pursers
"I am the treasurer of the club and we are very pleased with the help and advice received from the Utility Advice Bureau regarding our gas and electricity suppliers. He has saved us a great deal of money long term. I would definitely recommend them."
Sandra Lumber: Parkstone Trades & Labour Club Ltd
"I would just like to say thank you for sorting out our utility problems & believe me, utility bills have now become rocket science as far as sorting out contracts are concerned, so I am delighted with all the assistance you have given us.
The deal you negotiated for us is working out extremely well & we are more than happy with it."
Maureen Walker: Rosemary Works
"We have been a client of the Utility Advice Bureau Ltd for about 6 years. They have always been very knowledgeable and helpful, and every year they manage to negotiate good prices for our electricity. We have experienced a couple of issues relating to electric meters and billing etc. and I have had to call on UAB's help to rectify these issues.
I receive calls every year from other companies offering to match the prices UAB offers, but the customer service they deliver is excellent and that is why we are still with the Utility Advice Bureau."
Helen Thompson: Loughton Photographic Ltd